We work in individual classes where the teacher guides the student with a subtle contact of his hands together with verbal indications.
Through a set of progressive actions – stretching, sitting, walking and other usual activities – it is possible to find the physical balance and natural harmony of being.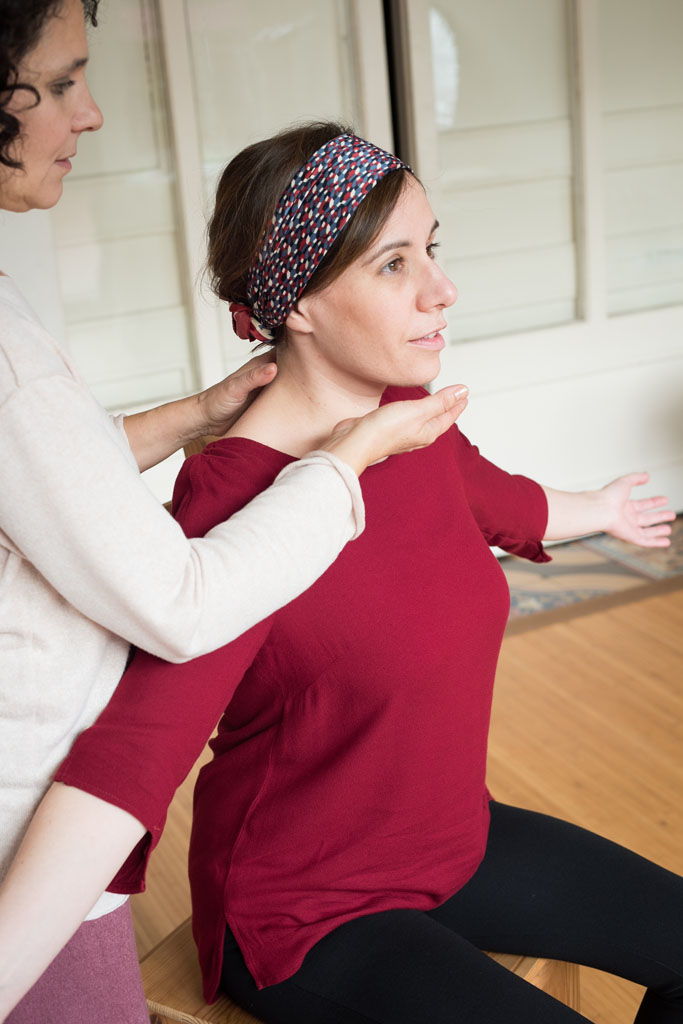 Throughout the classes the student learns to observe how their postural and motor coordination works. He becomes aware of his body, of the relationship of the head with the neck and back as the central axis. Understand how and when his body creates tension and how he can release it. And then he learns to stop his habitual reaction to give himself new instructions.
The practice offers the possibility of changing bad body habits and provides greater elasticity, movement and physical resistance.
It is advisable to take regular and constant classes to incorporate the Alexander Technique into our daily body healthy habits.